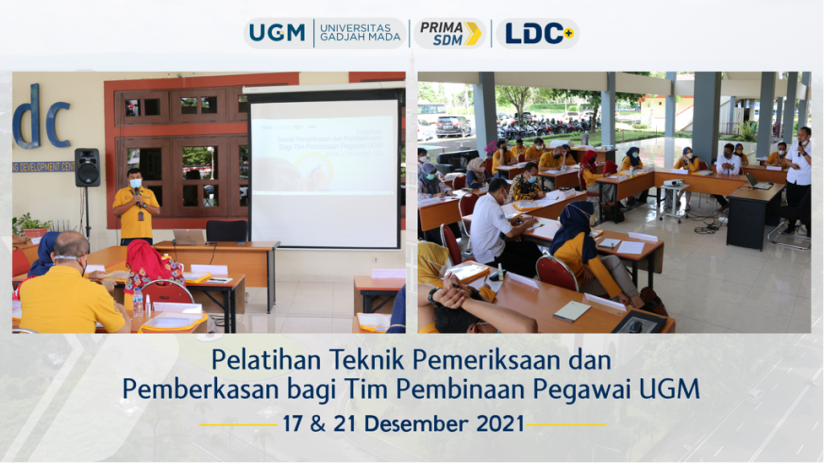 Noting the high demand from the head of the work unit in Universitas Gadjah Mada (UGM) for employee compliance assistance to the Directorate of Human Resources (DSDM), the employee compliance team needs to have the ability of technical and substantive competencies related to employee development. The ability to conduct inspections and/or employee data filing in the enactment of employee compliance aims to dig up information and determine the direction of employee construction. Examination Techniques and Data Filing Training for the Employee Compliance Team aims to provide mentoring services for human resources professionals.
Examination Techniques and Data Filing Training for the Employee Compliance Team took place for two days on December 17 and 21, 2021, at Grha Sabha Pramana 1st Floor. The Secretary of DSDM UGM, Paminto Adhi, S.E., M.Si., had the opportunity to give an opening speech at the event.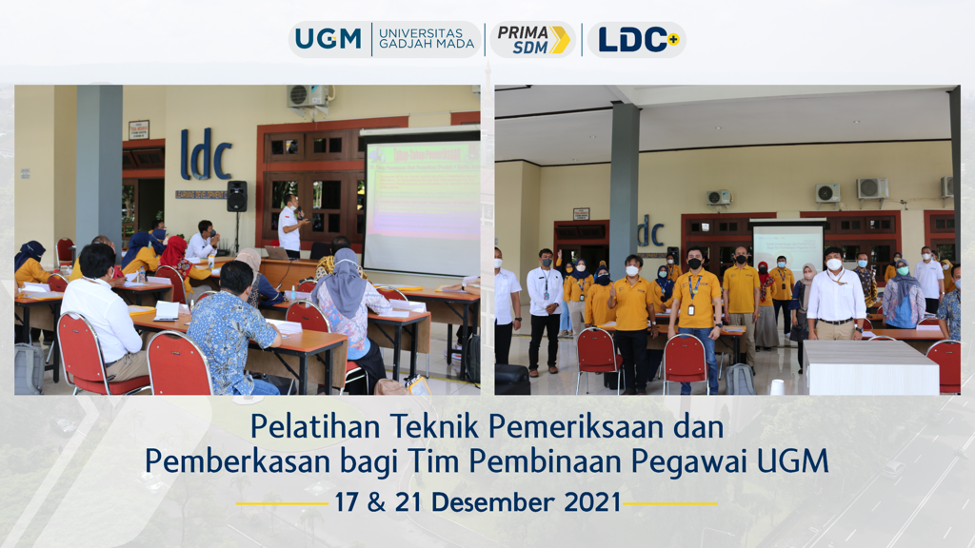 The training begins with pre-tests for all participants, followed by materials delivered by the source. On the first day of training,  two speakers from the National Narcotics Agency (BNN) of DIY Province, namely Seto Aji, S.Psi., M.H. and Wiji Kurniawan, S.E., M.H. The BNN team presented proof procedures, various valid evidence tools, and the proof-based workflow on the Criminal Procedure Law. Moreover, the BNN DIY also conveyed the examination management, examination stages, pre-examination preparation, inspection event report-making requirements, and evaluation of examination results. Participants also discussed the problems at UGM and the direct practice of preparing the examination report.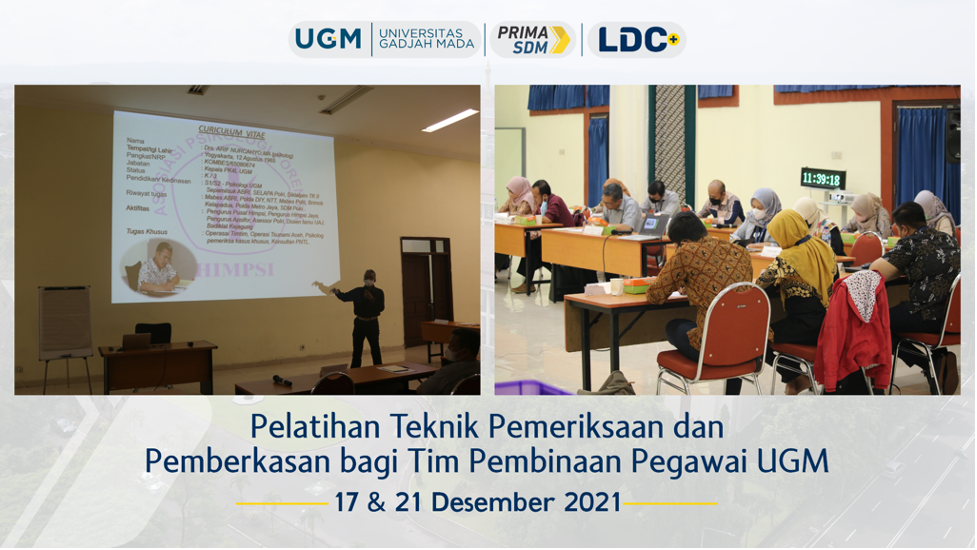 The training continued on the second day with speakers from the Head of Center for Security, Safety, Occupational Health and Environment (PK4L) UGM. Arif Nurcahyo, S.Psi., M.A. presented The Theory of Alleged Offender Psychology. He stated there are several principles and reactions to the examination. In addition, the Head of PK4L also conveyed the methods used in the questioning and the duties of investigators. The next speaker is Dr. Nurhadi Susanto, S.H., M.Hum. He is the Vice Dean of Finance, Assets, and Human Resources at the Faculty of Social and Political Sciences. He explained the procedures for employee data filing and presentation in conducting questioning and investigation. Training is closed with post-test and self-assignment of case settlement with a settlement period of 5 days.
(Rista/DSDM)